High School Programs in Greece
Let Your Students Experience the Word and Western Culture
Immerse your students in modern Greek culture while bringing the rich 3,000 year history of the Greek people alive. Explore the birthplace of Western Civilization at world famous sites such as Athens, Delphi, Olympia, Mycenae, Epidavros and Corinth. Cruise the crystal clear waters of the Aegean. Hike ruins of centuries old castles and eat gyros with the locals. This is a cultural experience that can't be found in the classroom, and a curated journey that will never be forgotten.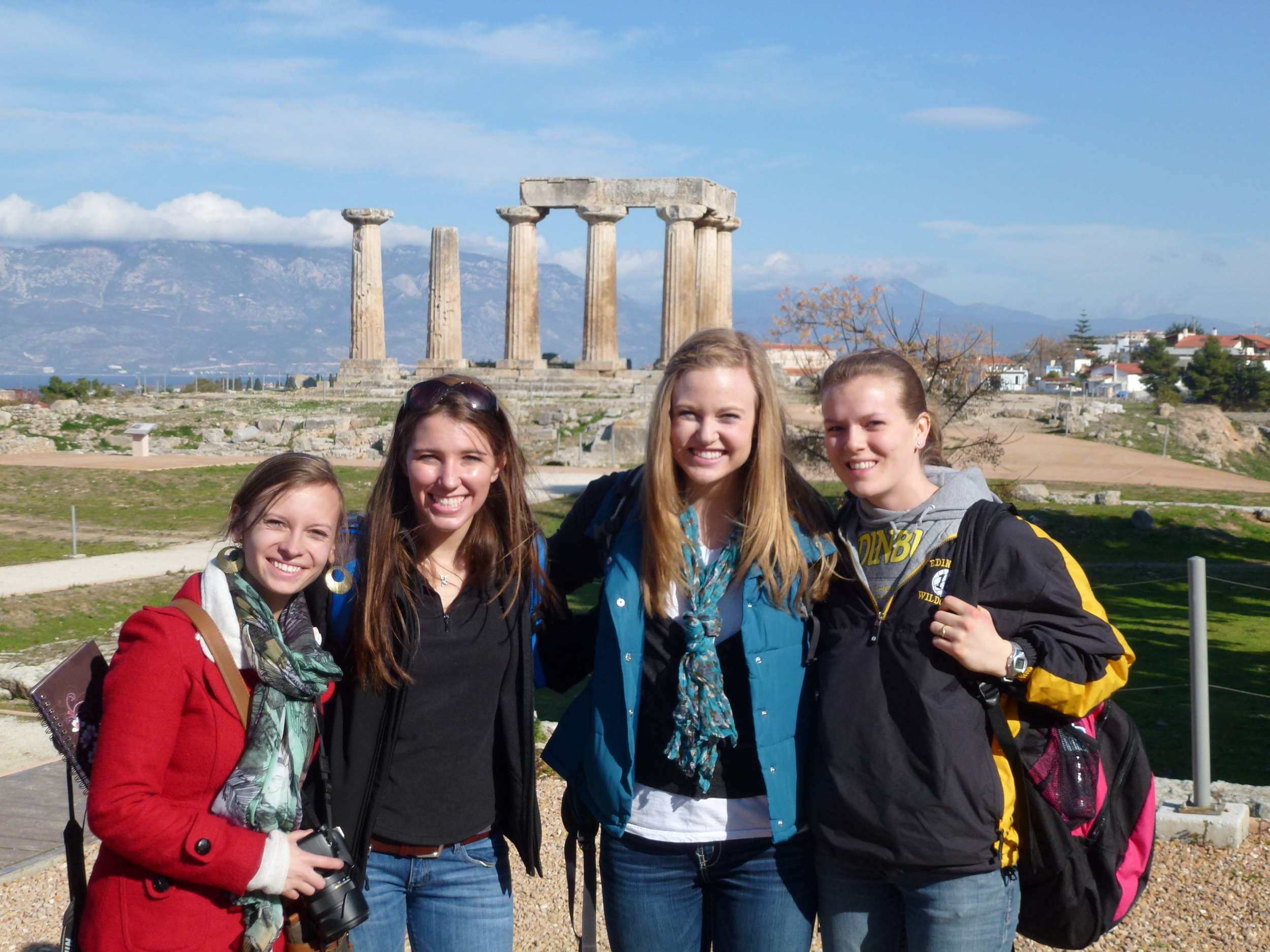 Itineraries
We can customize a tour to supplement your curriculum and school schedule. Click below to view some sample itineraries:
On this ten day journey, your students will have the opportunity to study the sculptures of the Parthenon, sail on the crystal clear waters of the Aegean Sea, race in the stadion of ancient Olympia, haggle in a bustling outdoor marketplace, sit in the theater where drama and comedy were born, enjoy authentic Greek cuisine at local tavernas, question the Oracle of Delphi, explore a 1,000 year old Greek Orthodox Monastery, and fall in love with a land that has inspired the world since the dawn of history.
On this nine day journey you'll explore the great treasures of Western Civilization, from Michelangelo's Sistine Chapel to the Oracle of Apollo in Delphi. Spend four nights in Athens and three nights in Rome as you trace three thousand years of Greco-Roman heritage.
Curriculum
We'll provide each student with a study guide to take notes and help them recall the many places we visit. We'll lead the group in cultural orientations, teaching them a few Greek words to help them along the way. We also take moments for prayer and reflection as we allow God's Word to come to life.
Basic Language Lessons
Timeline of Ancient Greek History
Greek Mythology
Maps of the country
Art and Archaeology
Your Guides
From the planning phase, through each day of the tour, we will be by your side. We handle every detail and make the planning process as hands off as possible for you. Each day will be curated and led by us. We have been traveling with students for over 35 years and guarantee a safe and educational experience.